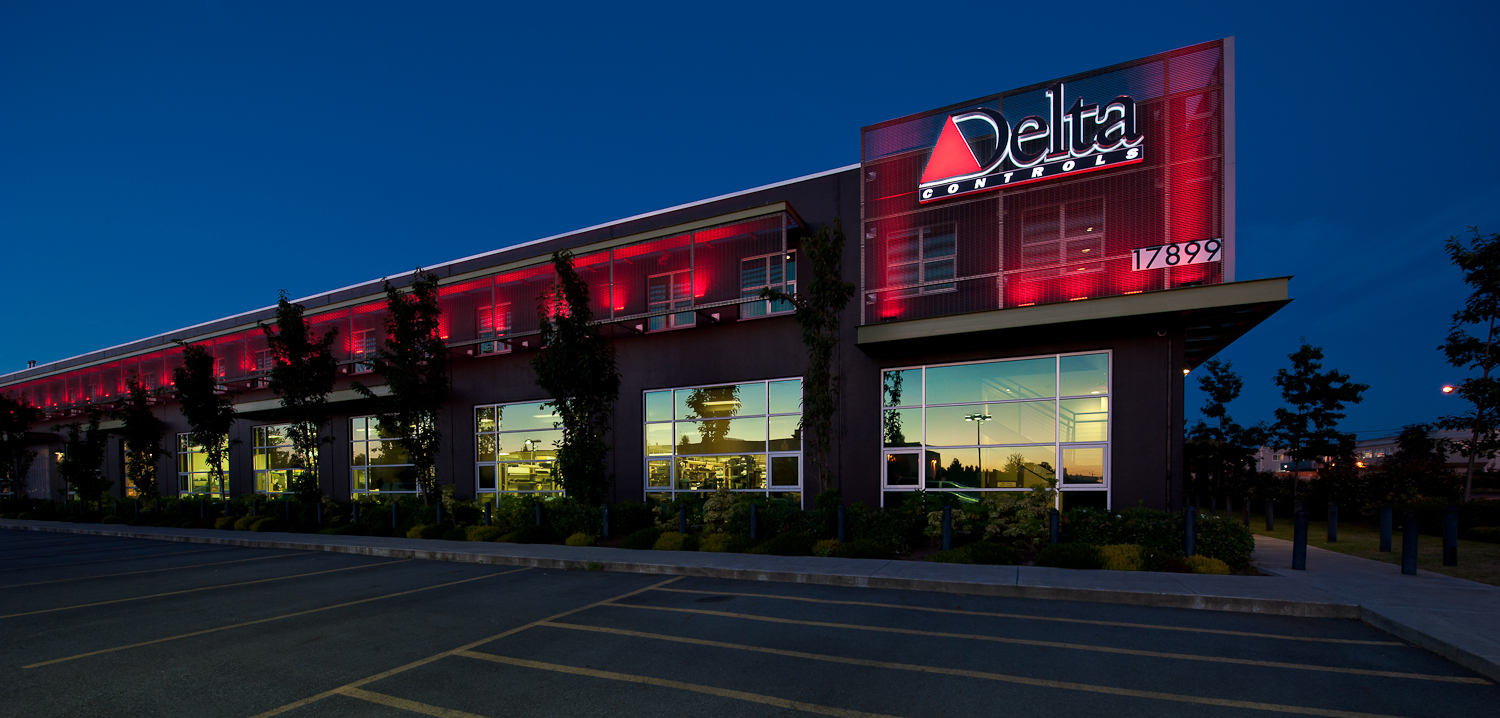 We are a Delta Controls Partner,but why Delta Controls?
Watch the video and learn a little about the delta controls network
featured delta controls products
Below are just some of the wide range of products that we can supply to you as part of your Building Management System.
enteliWEB, powerful web based access to all of your buildings.
building energy management systems
enteliWEB is a Web-based, native BACnet® application that combines the power of enterprise dashboards with easy-to-use facility management tools. Customisable energy management dashboards and powerful energy reports give managers the tools to reduce consumption and lower costs. Task-driven alarm management and system dashboards allow operators to quickly visualise and prioritise their work, keeping the facility running comfortably and efficiently.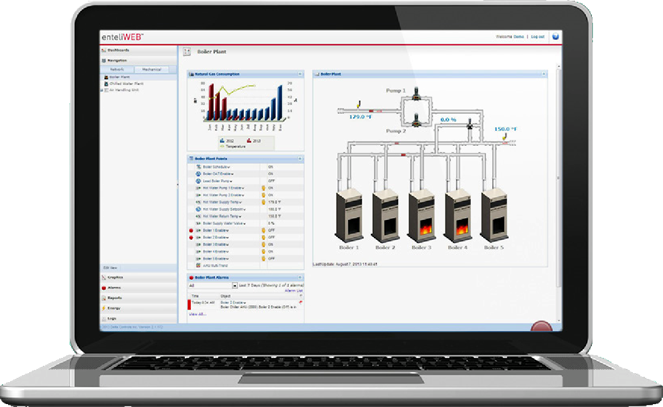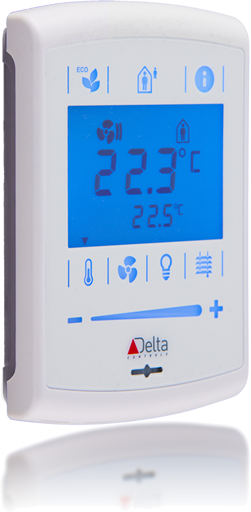 The eZNS Network Sensor.
from basic temperature monitoring, to indoor air quality and occupancy sensing
The eZNS-T100 network sensor offers building occupants an intuitive touch-interface to adjust individual comfort levels while tailoring to the needs of their specific market. Featuring a standard temperature sensor with humidity, CO2 and motion options, the eZNS also offers a choice of backlit colors to provide additional user feedback and aesthetic appeal.

The eZNS sensor's NFC technology allows installers to use NFC-enabled mobile devices to configure the eZNS and enable enteliWEB integration.

enteliBUS, the heart of your system.
The enteliBUS™ Controller (eBCON) is a fully programmable native BACnet® Building Controller.
The enteliBUS Control System is a powerful fully programmable BACnet controller that features modular expandable IO making it an extremely flexible controller. enteliBUS controllers can be configured for any application from low IO density all the way to very high IO density applications. In addition to being an powerful and flexible IO controller, enteliBUS controllers are also powerful BACnet routers capable of joining multiple BACnet controller network segments into a single larger network. The enteliBUS System is comprised of Automation Engines, Expanders, and IO Modules.

testimonial
"The enteliBUS controller allowed us to pull the existing controllers out, leave the wiring in place and insert the new electronics in the same footprint - made it fast, easy and professional."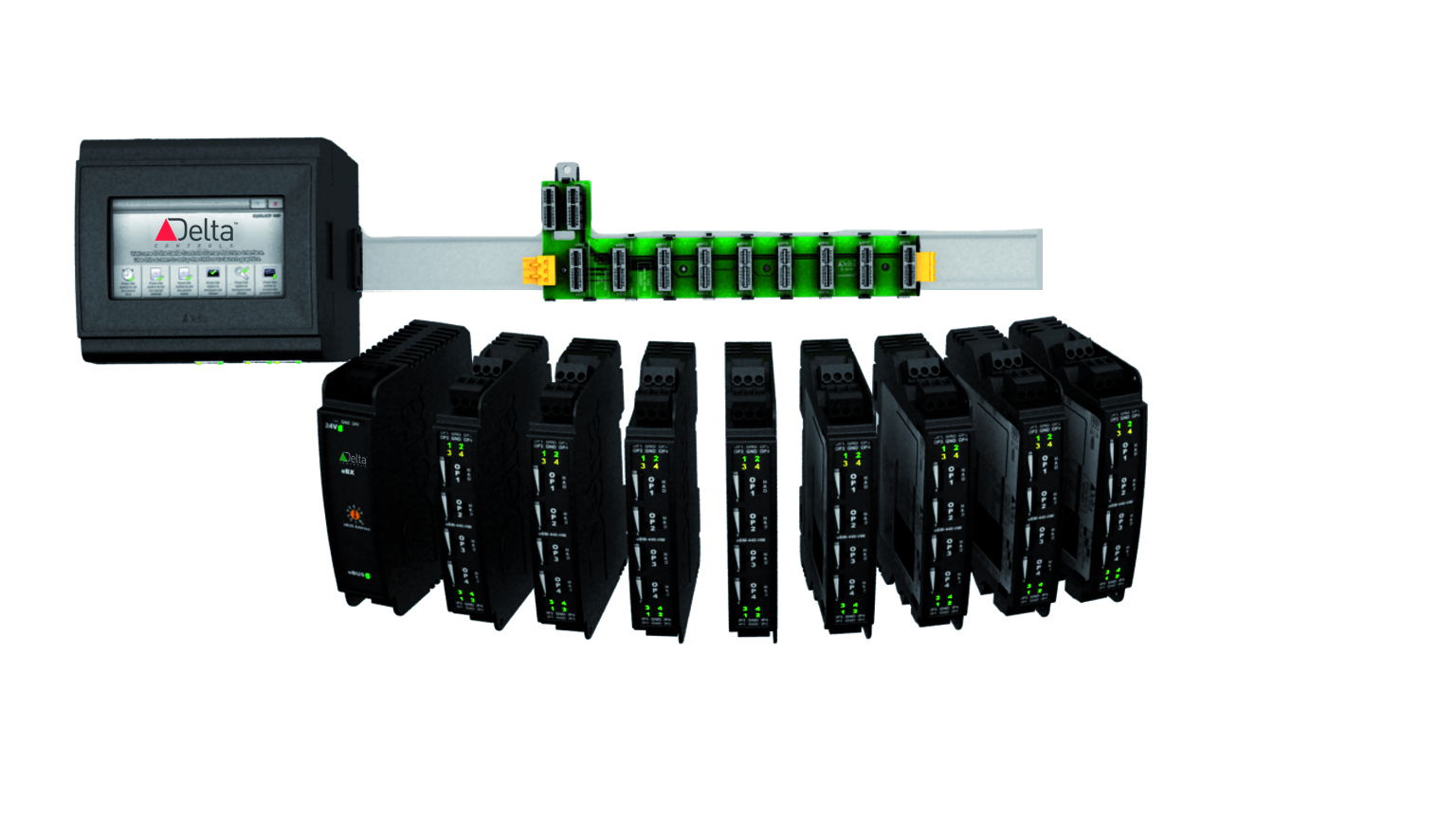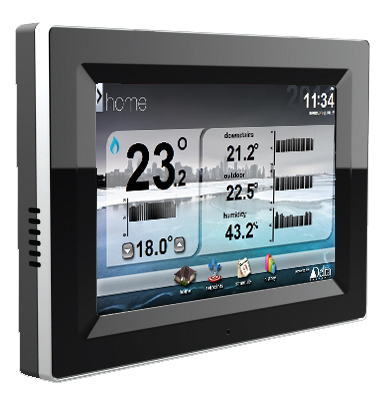 enteliTOUCH, high resolution, touch screen display
graphics, just the way you want them...
The enteliTOUCH (eTCH-7E) is a 7-inch diagonal, high resolution, wide-screen format, color LCD, used for interfacing with the Delta Controls Building Automation System. It uses BACnetR to communicate with controllers on a local area network, and across the Internet. Expansion modules can add MS/TP communication, or allow the enteliTOUCH to act as a wireless coordinator to enteliMESH products. User created graphics allow the enteliTOUCH to be completely customised for a given application.
a&E Controls are proud to

"do it right"

as a delta Controls partner
Delta Controls is one of the largest independent manufacturers of building automation systems with more than 300 installers in over 80 countries. For more than 3 decades Delta Controls has offered dependable and user-friendly building control solutions to commercial, healthcare, education, leisure buildings and more. As industry leaders, our track record includes delivering the world's first fully integrated native BACnet building solution encompassing HVAC, Lighting and Access products.

At A&E Controls, we believe that we all have the ability to make a difference. We care for the world around us, and together we support customers near and far. That makes for a pretty inspiring family to be a part of.